More succeses,more champions breed by Siwash Legend kennels..

Ch.Akela Wolf Siwash Legend-Juniorchampion CZ,champion Polakia
Ch.Arctica Wintuk Siwash Legend-excellent1,CACA European Dog ShowTulln 2005,champion Slovakia.
Ch.Blue Moon Siwash Legend-champion CR and Slovakia,Club winner AMKCR,excellent1,mittelklasse- World Dog Show Dortmund.
Ch.Big Foot Siwash Legend-champion Slovakia,excellent 2,juniorclass Speciality show AM club
I.CH.Barney Siwash Legend-champion CR,Slovakia,Hungary,Polakia,club and Speciality showAMK»R,Winer speciality show Slovakia club AM,Interchampion.
J.Ch.Blue Ice Spirit Siwash Legend-juniorchampion CR,Club winner AMK»R.
J.Ch.Codiak Bear Siwash Legend-juniorchampion CR.
Caylee Siwash Legend-excellent 2,juniorclass in European Dog Show Slovakia,expect championa CR.
Cold Queen Siwash Legend-excellent2 na Specialty AMCB,expect champion Polakia and CR.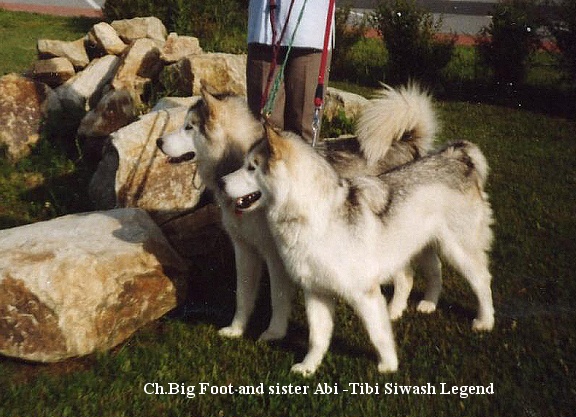 copyright ©2003-2009 Siwash Legend kennels