Sport activities of my dogs and dogs breed by Siwash Legend..

The year of 1989, when we got our first malamutes, was a year of lots of camping trips for us.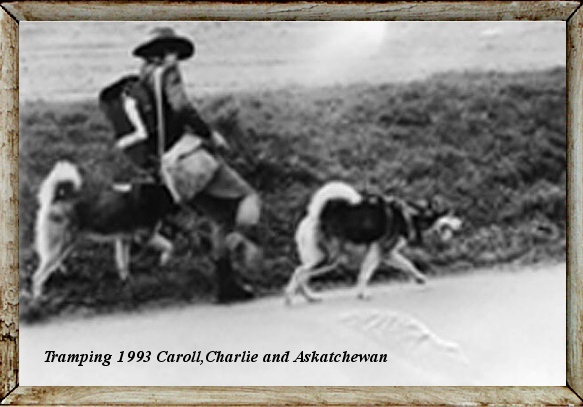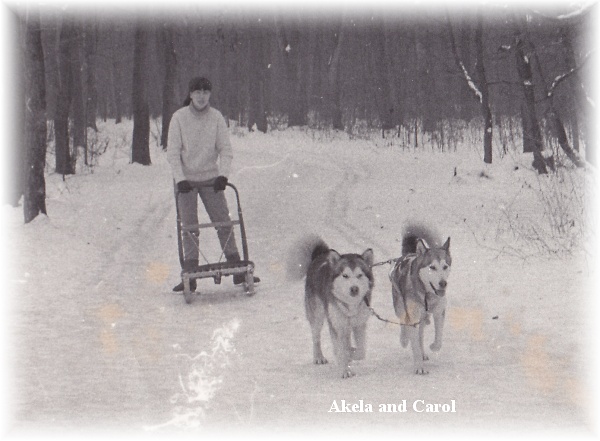 My husband Charlie and malamutes Akela and Caroll -1.sled dog racing Škvořetice(CZ)
We used to take our dogs with us and they instantly
became everyone's favorite companions at the events such as Gold Fever under
Czech conditions or dogtracking. Back then, our camping partners were:
Askatchewan Ledova cesta "Asky", his sister Arika Ledova cesta,
I.Ch.Akela od Severniho slunce and a female Carol Idaho. We would
borrow Carol's mom,Annie Sněžný vítr CS
from time to time - she was nearly a seven-year-old lady at the
time and Ch.Akim nad Rybníkem CS,owned my friend.
leader-left Ch.Akela od Severního slunce and Caroll Idaho,team dog Asky,1993.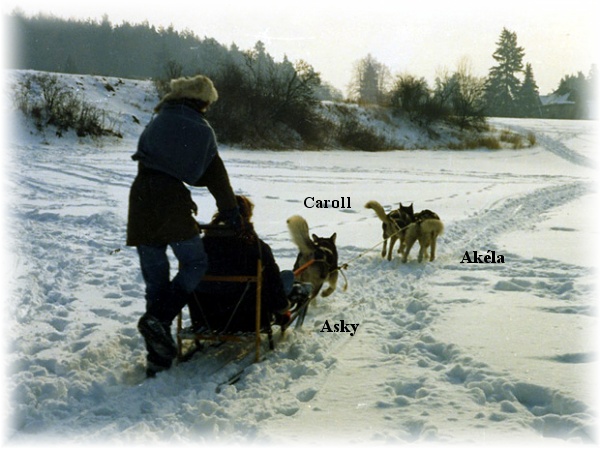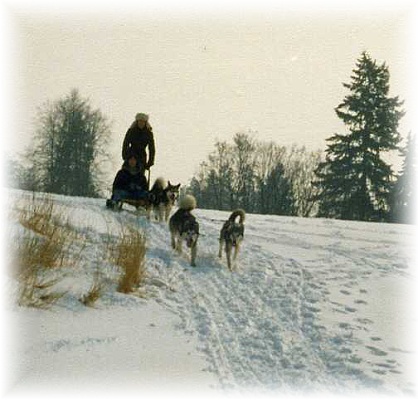 We felt as the heroes of Jack London's novels during these trips, hiking with our four-
legged friends, sleeping under the open sky...


After some time, we started to attend sled dog racing with our malamutes. We
were no road-runners but enjoyed the company of other teams, the excitement
of racing and being active with our dogs. It brought another dimension to
our lives.
As most people, we also settled down after couple years and our three
children were born (Hynek, Vilik, and Anicka). We limited our sports
activities to recreational mushing and dogtrekking.
              shiba Toby a husky Honey                                Faty action   Frankie action
The dogs from our breed love running and racing and many of them are
representing us in various teams. The musher Jirka Sochor's (Arnuk kennel)
team has a female Ch.Appalosa Lady Siwash Legend , her daughters
Collen and Catmai and her brother Cody Siwash Legend. All of them come from
show lines but they still have plenty of temperament and love to run. They
all proved this when they successfully participated in numerous races and in
an expedition to Finnland ´04. 
leader- left Catmai and Collen Siwash Legend   Expedicion Finland ´04-left musher J.Sochor and Catmai.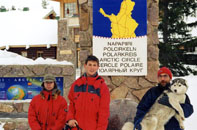 Another musher, Richard Burda, runs with our Siberian huskies as well. These
dogs have titles from the shows but they are also a decent competition in
mushing events. One of Richard's beloved members of his team is a Malamute
male from our breed. Eskimo Chief Siwash Legend "Baloo" was originally
bought to be shown in Spain. But since his owners were too busy to keep him,
he was returned to us five and half years ago. At the time, I would have
never believed he would be a frequent winner at the shows and at the same
time a fantastic team dog and beloved companion of Richard.
Richard has Ch.Eskimo Chief's offspring in his team now - his son
Ch.Flashdance "Flash", daughter Ch.Funny Girl Siwash Legend who are joined
by their uncle Ch.El Cid Siwash Legend. I can proudly say that these show
winners are successfully competing in dog racing events. And by doing so,
they are breaking a myth that a good racing dog can't be a champion of looks
and vice versa.
left-leader Ch.Eskimo Chief and son Flashdance ,team dogs -black white Ch.Funny Girl and Ch.El Cid S.L.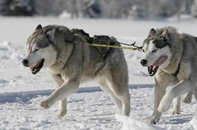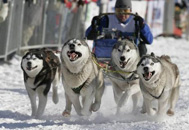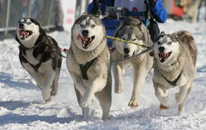 Some of our dogs are enjoying other sports besides sled dog racing. For
example, the female Bony Blue Flake Siwash Legend "Bony" received these
titles in weight pulling with her owner J.Dolezalik (kennel Milacek Moniky):

Bony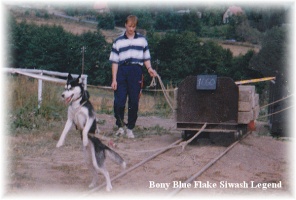 Another great discipline for northern breeds is agility. It is, however,
quite challenging for northeners since they are expected to be flexible and
react to wishes of their owner. Ch.Flasdance from our breed loves this
discipline and enjoys it with his owner Martina Burdova (kennel Snowy
Eminence) at various agility competitions.
              Martina Burdová a Flash    
  
Siberian husky Balto Siwash Legend represents us in canicross and dogtrecking.
Balto is in a great condition even though he'll be ten years old this year.
More pictures Balto-HERE
Balto dogtrekking                                                     Balto team dog 
    
Siberian husky team ,musher Aleš Korotvička-male Chilkoot and Highlander Siwash Legend
 
Alaskan malamute Dark Shadow Siwash Legend,
- canicross and dogtrekking.
 
Our malamutes are represented by the males Clark and I.Ch.Barney Siwash Legend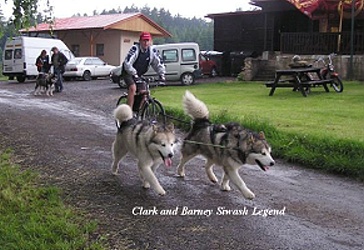 We believe that our dogs will participate in all the sporting events fit for
northern breeds in the future and that they will be not only great
companions for their owners but a strong competition to other teams as well.
Spring 2009
Queena and Frankie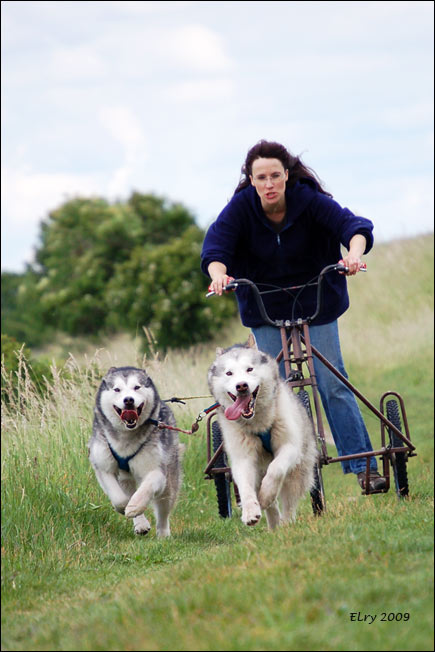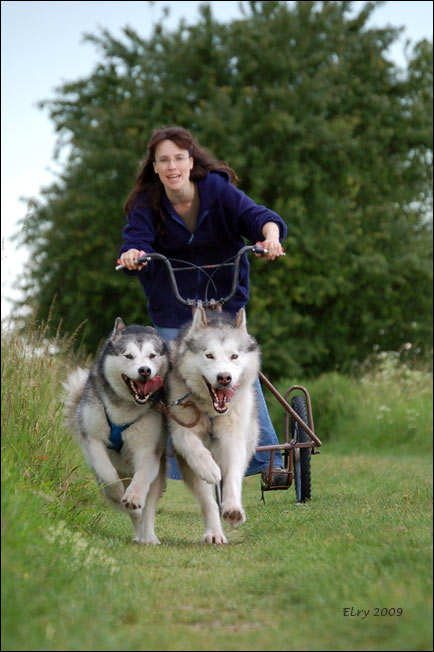 my huskies -left Honey,Highlander,Chilkoot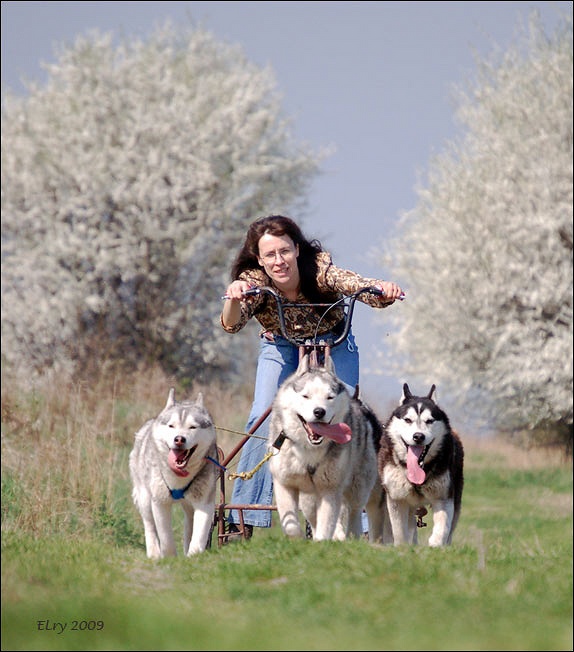 Winter 2010
Anicka and malamute Frankie
Queena and Frankie
Anicka and Jedeye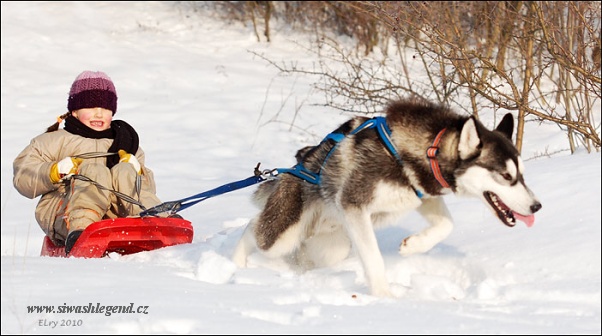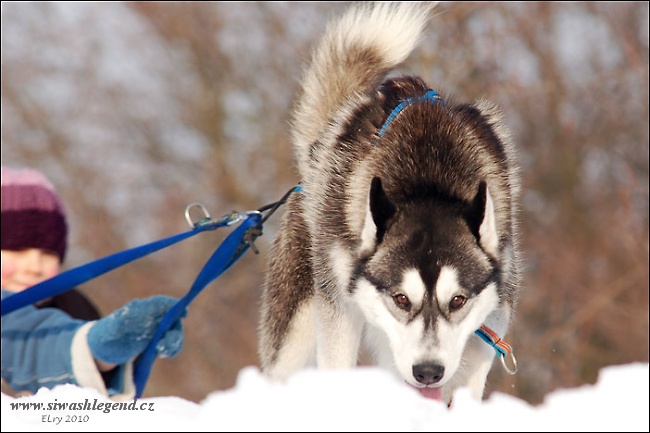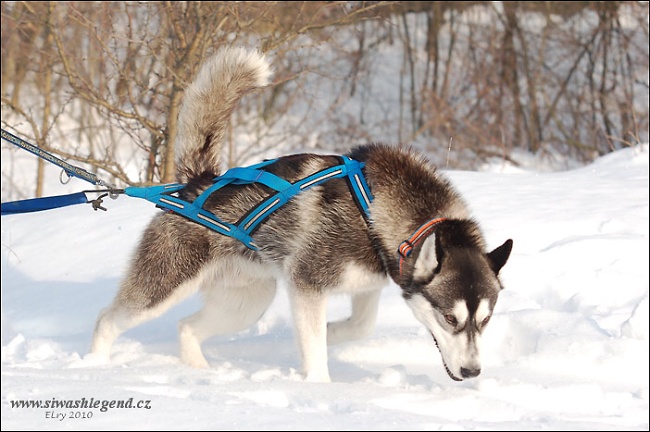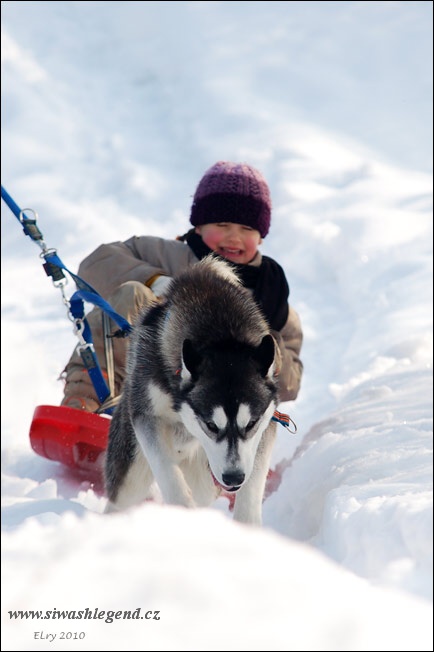 Jennifer Siwash Legend "Lupo"
team musher Lucie Wegnerova
Like My Shadow Siwash Legend "Shadow"
dogtrekking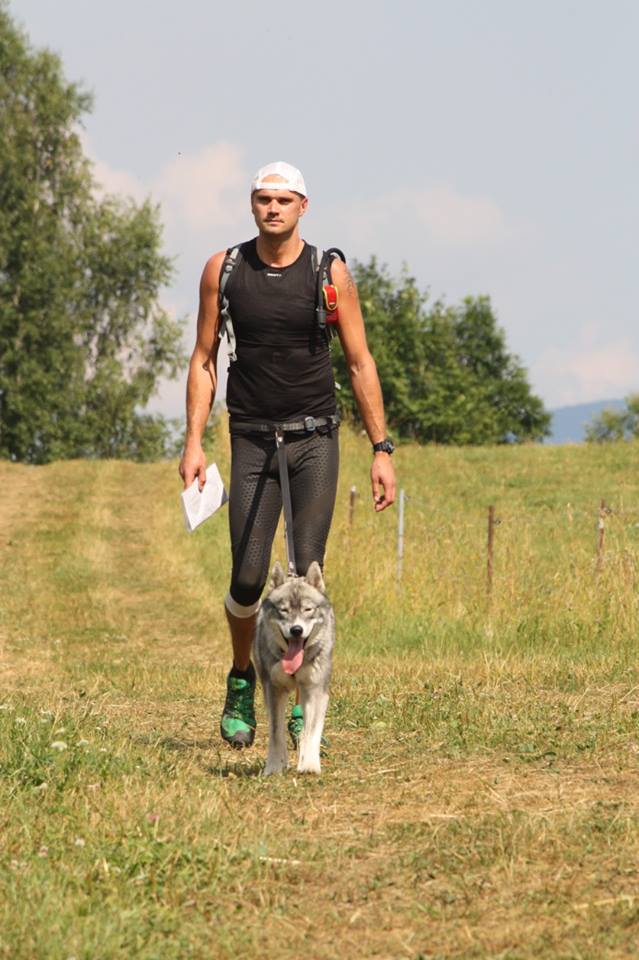 copyright © 2003-2014 Siwash Legend